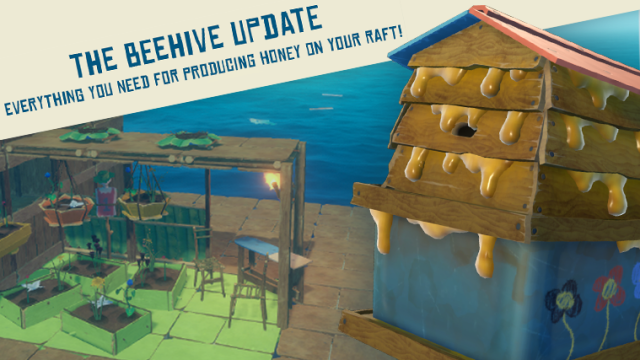 Raft has released their latest update, The Beehive Update, everything you need for producing honey on your raft.
It's a small update that also contains a few bug fixes.
Changelog
New Item: Beehive
New Item: Sweep Net
New Item: Bee Jar
New Item: Honeycomb
New Item: Good Healing Salve
Changed system to obtain honey
Bee Swarms on Balboa and Balboa-like islands
Bug Fixes
Holes on Balboa Island
2 spots on big tropical islands where players got stuck
Biorefiner not accepting mango
Localization errors in Russian & Spanish, special letter problem in Polish & Norwegian and minor typos
A few underwater resources slightly above sea level not being lootable
Trophy Board not rotatable
You can check out the full update notes here.